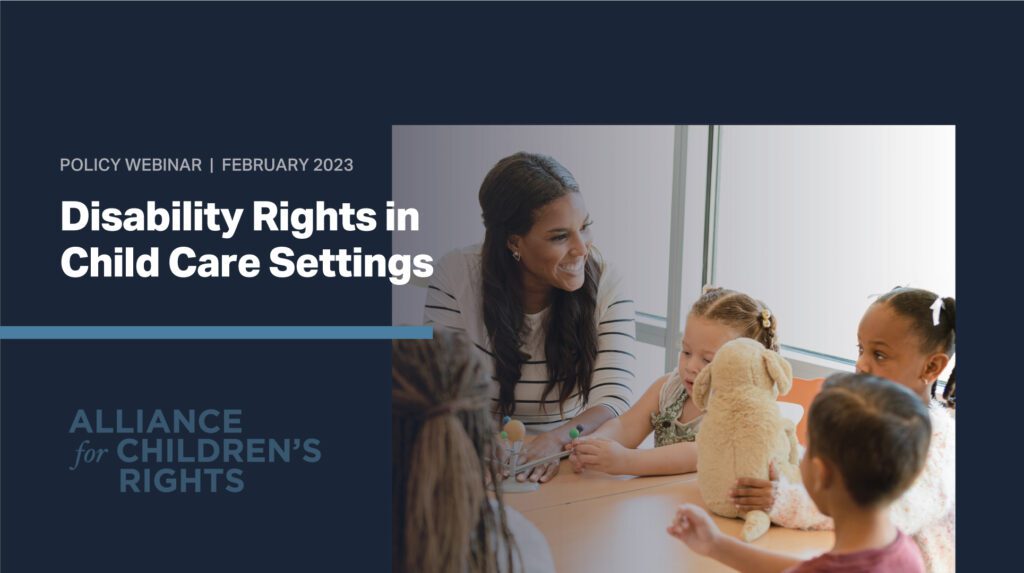 Disability Rights in Child Care Settings
2/15/2023
11:00am PST
2 hours

Presented by the Child Care Law Center, this webinar will provide an overview of disability rights for children in child care settings under the Americans with Disabilities Act (ADA). Topics of discussion will include requirements for inclusive child care admission policies, right to have medication administered, and how child care providers are entitled to additional funding for caring for children with exceptional needs who use child care subsidies. This webinar will provide useful tools for anyone advocating for children with exceptional needs in child care settings.

This webinar is eligible for MCLE credit.
Short webinar description here.
Additional description/language here.