More than 1,500 youth "age out" of the Los Angeles foster care system each year without any parental mentoring or family to support them in the difficult transition. These young adults face many obstacles and barriers without the positive influence, support, and guidance of a caring and responsible adult. This is where compassionate, understanding, and reliable mentors come in.
With guidance from our staff, Alliance for Children's Rights mentors step up for their mentees—empowering them to achieve personal, educational, and career goals. Mentors connect youth to resources, help solve issues, and build self-confidence and independence.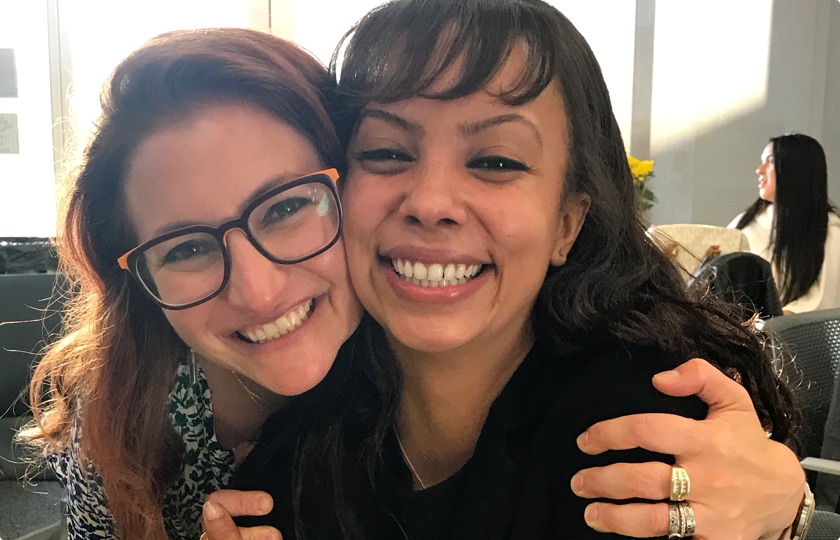 "Being a mentor has been one of the most rewarding, profound, and meaningful experiences of my life. Meeting this incredible young woman has taught me so much about love and myself."
What you bring to the Alliance:
The personality and desire to work with young adults (ages 18-24) who are transitioning or have transitioned out of foster care
A positive and patient attitude and approach
Flexibility and reliability
A readiness to support a young person's skill development
The willingness to listen, share knowledge, and provide guidance and encouragement
As a mentor, you will:
Attend a three-hour orientation
Commit to a one-year mentor relationship once matched with a mentee
Attend at least two Alliance-hosted activities/events with your mentee per year
Communicate and connect with your mentee weekly. Mentors often meet in person, check-in on the phone, communicate on social media, and stay connected in different ways.
"Words can't express how amazing my mentor is and what she means to me. She is kind, smart, supportive and consistent. She makes me feel like someone truly believes in me and that inspires me to pursue my goals and not give up on my dreams."
Trainings are scheduled throughout the year and mentee matches can take up to a year depending on location, availability, schedule, and fit.
Mentoring relationships are mutually-rewarding, life-changing opportunities. Sign up to be considered for a mentor role and help young adults who are preparing to leave foster care launch themselves into adulthood.
Connect to become a mentor.
We empower and support more than 1,500 transition age youth each year.