A step-by-step guide to meeting education challenges and improving outcomes for children and youth in foster care and on probation is now available for California schools.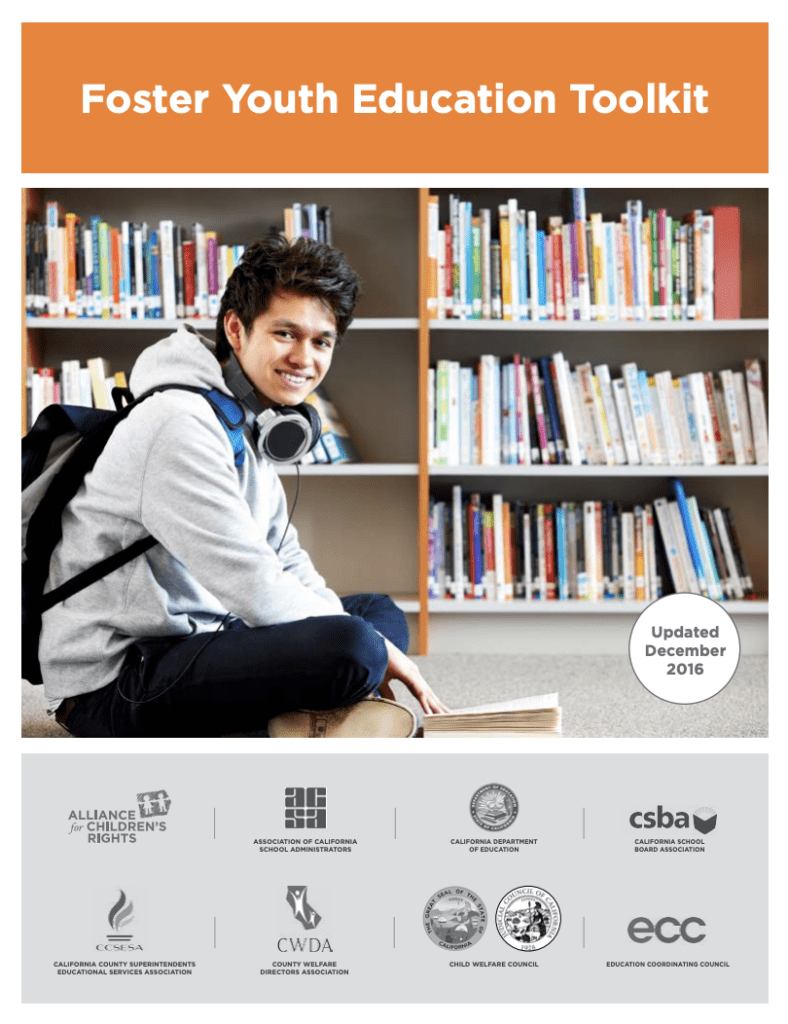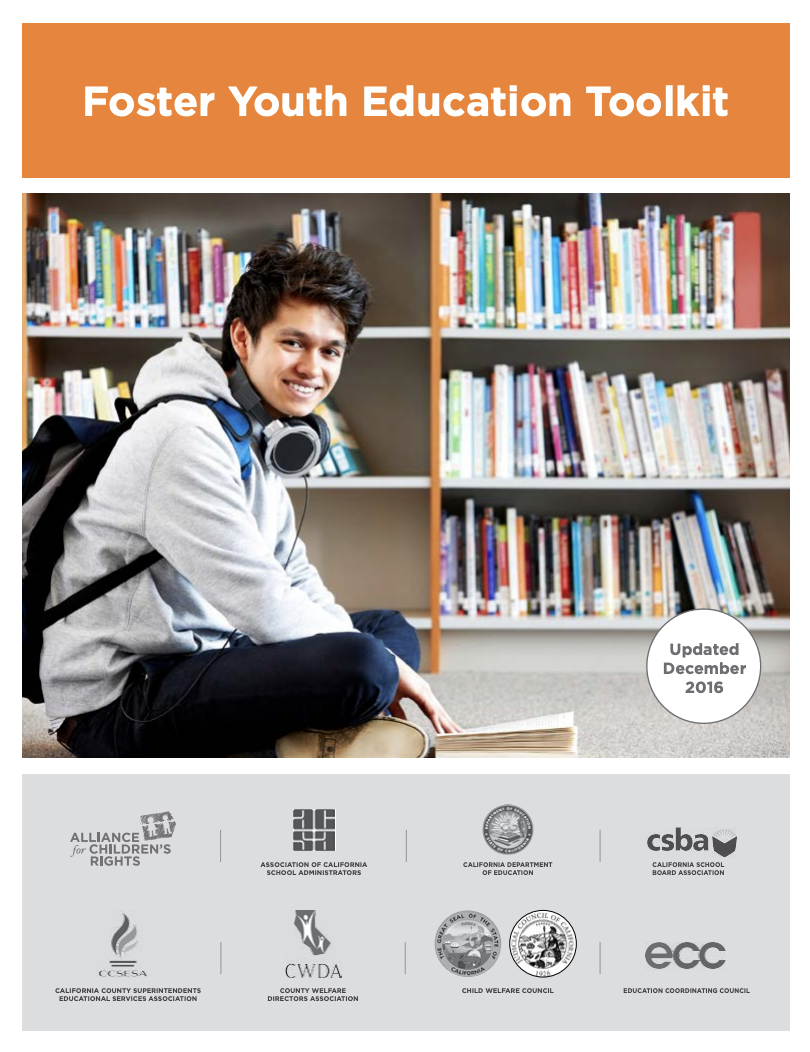 Featuring expanded and new sections on:
trauma-related needs of youth
using data to improve foster
youth education programs youth and community engagement
LCFF and early childhood education
appropriately transferring students out of comprehensive schools
enforcement of education rights for foster youth
The Foster Youth Education Toolkit is designed to assist school districts in meeting the promise of the Local Control Funding Formula (LCFF), ensuring foster youth receive the full benefits of laws designed to protect them. LCFF marks the first time any state has included foster youth in its school accountability and funding systems, and focuses much needed attention on improving education outcomes of foster youth. The Toolkit provides comprehensive information on the education rights of foster youth along with step-by-step procedures and easy-to-use implementation tools to help districts engage in best practices and write thoughtful and effective Local Control Accountability Plans for educating foster youth.
The toolkit covers Education Rights Holders, School Stability, Immediate Enrollment, California's Partial Credit Model Policy, AB 167/216 Graduation, Trauma, and AB 379 Uniform Complaints, among many other topics.