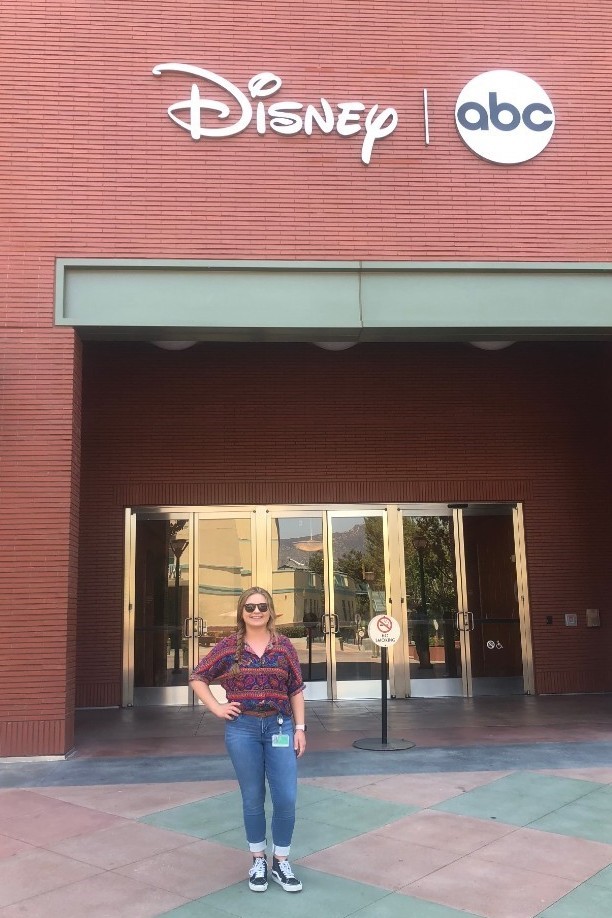 Too many young adults "aging out" of foster care struggle to find gainful employment and lift themselves out of poverty and instability. At the Alliance, we are doing something about it, with the help of our partners.
Kandice Lake, who is going into her junior year at The Master's University, really wants to work in the entertainment industry. This summer, a program created by the Alliance with the Television Academy gave Kandice the opportunity to join Disney ABC in its Corporate Citizenship and Social Responsibility group, headed by David Ambroz.
Like any young person just starting out, what Kandice needed was first-hand experience and exposure to a network of professionals to guide and invest in her. "I've learned a lot as a communications major in college, but it takes hands-on experience and a chance to be present in a workplace to get a real sense of what a career is about," she says. "This internship provided exactly that opportunity. I got to talk to people in different areas of the company, learn about what they do, and hear about careers I had never imagined."
In her internship, Kandice was invited to propose a project connected to one of Disney ABC's campaigns. Kandice was drawn to the company's annual Share the Joy holiday campaign for those in need. Coming from foster care, she says she knows what it's like to be on the receiving end of such generosity. "I wanted to turn the tables," she explains. "I wanted to create a way for kids in foster care to be the ones doing the giving." She proposed pairing young people in foster care a Disney ABC employee to create a holiday package for a patient at a local children's hospital. "It's a day of giving," Kandice says. "I'm working on a budget and an event plan now. It feels good to be able to give back."
Paid internships give young adults transitioning from foster care to independence a chance to gain new skills and build a professional network. If you and your employer are able to create paid internships for students in extended foster care, please contact Stephanie Lopez, at s.lopez@kids-alliance.org.